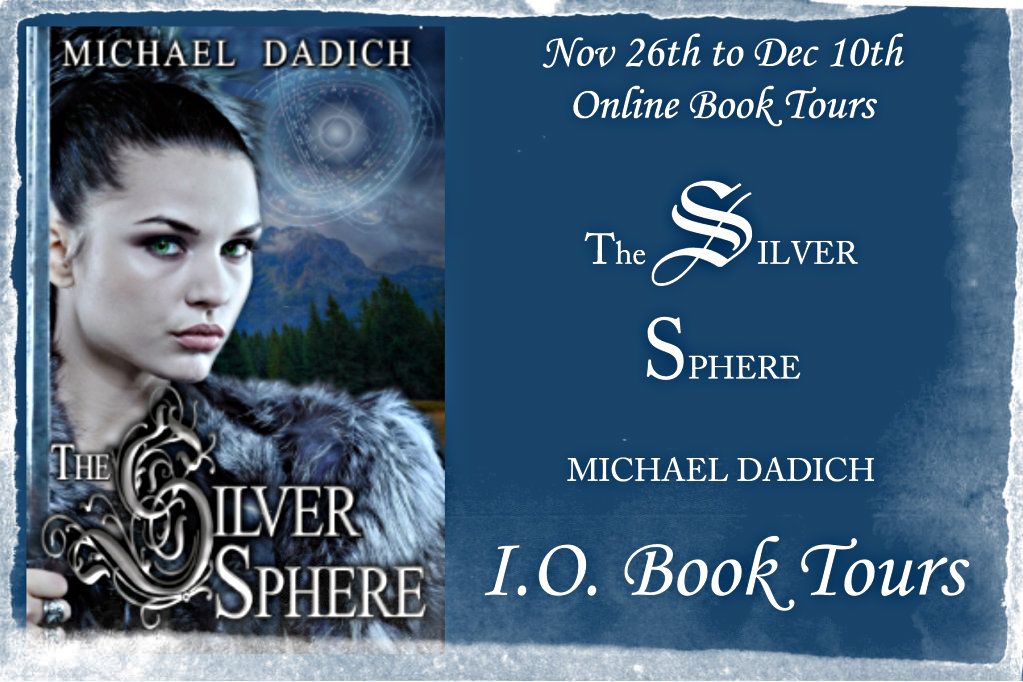 BLURB:

Shelby Pardow never imagined killing someone. That's about to change.
While hiding from her troubled father in the local library, Shelby stares at a flashing instant message on her computer: YOU ARE NEEDED. She discovers a portal that opens and teleports her to the planet Azimuth, where soldiers await. Here, she is not a child but a warrior, Kin to one of the six Aulic Assembly members imprisoned by Malefic Cacoethes, the daunting leader of the Nightlanders.

Malefic, the evil spawn of the demon Biskara, razes towns and cities in his quest to rule Azimuth, and yearns to turn his forces against Earth. Yet every time Biskara gets close to achieving his malevolent goals, the Assembly uses the Silver Sphere, a sophisticated armillary device, to thwart him.
With the Assembly deposed, Biskara directing Malefic's conquests, and the Silver Sphere out of reach, Shelby is thrust into an unforgettable quest with her fellow Kin. She must learn to kill and lead an army into battle, or Azimuth-and Earth-will fall.
AUTHOR BIO:
I've been writing since first setting pencil to steno pad at age 8. A year later, I began developing the world of my current series-in-progress, and even created its title, The Silver Sphere. Now, with the support of years of experience, those early maps and back stories have progressed into what I hope is a fresh and entertaining take on the classic young adult fantasy adventure.


Despite my frequent escapes into parallel worlds, I root myself firmly in my very real family and community. When not pacing the yard maniacally after every few pages of writing, I spend as much time as possible hanging out with my studly 9-year-old son, and my inspirational wife Jenna. I also coach several local youth sports teams in Beverly Hills, and alternate between yelling at my two crazy Corgis and hiking with my trained German Shepherd.

For more, join me in my favorite fantasy worlds, from Lord of the Rings to the creations of C.S. Lewis, Anne McCaffrey and Terry Brooks. Even more importantly, stop by and say hello on my Facebook page at AuthorMichaelDadich, tweet me at @MichaelDadich, and stalk my website at http://www.thesilversphere.org.org.


ONLINE LINKS:
· Website http://www.thesilversphere.org
· Facebook
AuthorMichaelDadich
· Twitter
@MichaelDadich
· Goodreads
http://www.goodreads.com/review/list/5737280?shelf=to-read
·
TRAILER:
http://www.youtube.com/watch?v=J15sRmETFZo&feature=plcp



TOUR SCHEDULE:
11/26 Paulette's Papers
11/26
Blooding Book Reviews

11/26 Identity Discovery
11/26 A Soul Unsung
11/26 The bunny's review
11/26 Oh, The Books You'll Read!
11/26 Books, Books The Magical Fruit
11/26 The Stuff of Success
11/26 Rose's Book Corner
11/26 Adventures of Frugal Mom
11/26 The Cover by Brittany
11/29 Blooding Book Reviews
12/5 My Cozie Corner
12/5 Adventures of Frugal Mom
12/7 Lissette E. Manning
12/7 Reflections of a Bookworm

a Rafflecopter giveaway