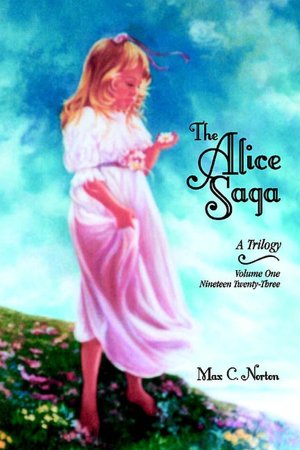 Synopsis:
The great farm depression of the 1920s brought a mass migration of bankrupt farmers from the Midwest and mountain states to California. In ''The Alice Saga,'' Max C. Norton artfully blends fact and fiction to portray the lives of these people, who came to the West so full of hope but found that California had problems of its own.
Having conducted extensive research on the time period, Norton derives his characters and their plight from memoirs, public documents, news accounts, and oral interviews. The gripping account which results follows the struggles of a handful of these unfortunate farmers. As they work to adjust to a new land and culture, California itself must adapt to a new era of farming. Thanks to irrigation and the Don Pedro Dam, the great ranch lands are giving way to dairy farms, vineyards, and orchards.
The experiences of John, Jennie, Bob, and Alice reflect those shared by many others during this chapter of American history. ''The Alice Saga'' brings the drama of these courageous people to life through a richly detailed and engrossing narrative.
My Thoughts:
I really enjoyed reading this book. There were a few parts where the extensive amounts of detail made it a slow read, but it was well worth pushing through it because the knowledge was needed in other parts of the book. I really liked that the author combined true events with fiction so that you knew, in a general aspect, what happened during that time but were introduced to the world of the characters of the book. I absolutely fell in love with some of the characters and I can't wait to see what happens to them in the next part of the trilogy. I recommend this book to anyone who enjoys a great historical fiction read :)
I received a complimentary copy of The Alice Saga, Nineteen Twenty-Three by Max C Norton as a member of the Dorrance Publishing Book Review Team. Visit dorrancebookstore.com to learn how you can become a member of the Book Review Team.
You can purchase this book here:
http://www.amazon.com/Alice-Saga-Trilogy-Nineteen-Twenty-Three/dp/0805953671
http://www.barnesandnoble.com/w/the-alice-saga-max-c-norton/1004662950?ean=9780805953671
http://dorrance.stores.yahoo.net/