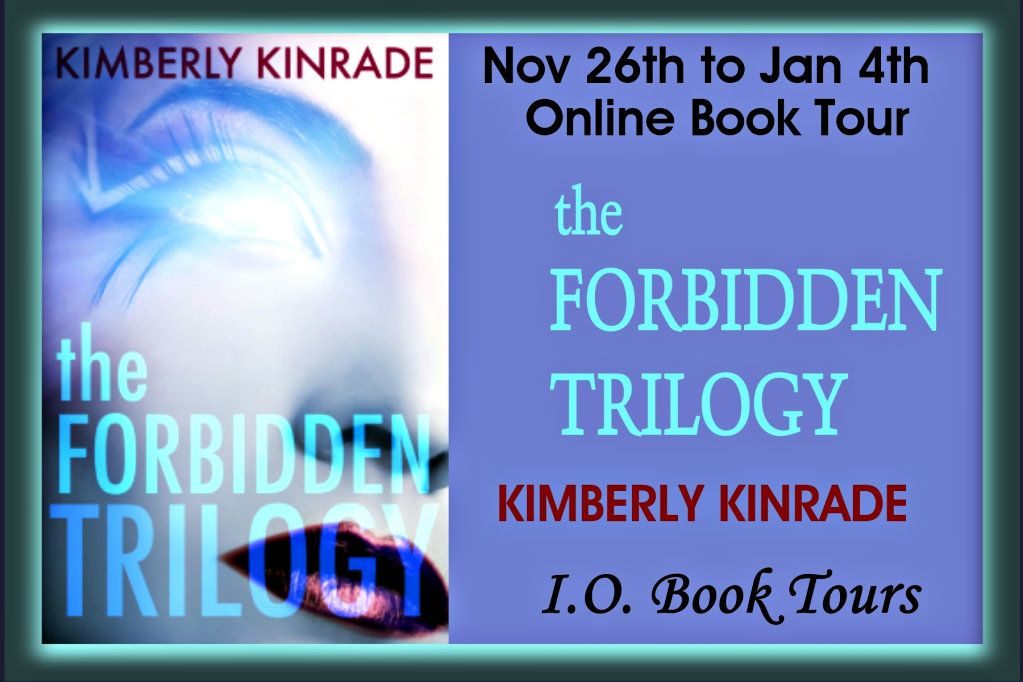 SYNOPSIS:

Paranormal teens with unimaginable powers. A secret organization with deadly intentions. When Sam, a girl who reads minds, meets Drake, a boy who controls minds, they discover their lives aren't what they thought.

Together, they must escape their fate and free their friends, before they lose everyone they love.

This special edition omnibus includes the entire Forbidden Trilogy--Forbidden Mind, Forbidden Fire and Forbidden Life, as well as extensive bonus content. Meet the author in an in-depth Q&A, get to know your favorite characters better and so much more.

Available through Evolved Publishing November 26th, 2012
Look for it in ebook, paperback and hardback
MY THOUGHTS:
Oh where to start with this review... This book was just made of amazingness! I loved each part individually, so much so that I am purchasing the individual series AND the compilation. Seriously. If you haven't read anything by the author, you are really missing out. This series was a great, unique tale that really just can't be put down once you start it. Without giving too much away, I'll just say that the main characters go through so many trials that you begin to wonder how they are going to make it to the end of the story. I can't wait to see what happens in the author's upcoming books :)
I received this book in exchange for an honest review.
AUTHOR BIO:

Kimberly Kinrade was born with ink in her veins and magic in her heart. She writes fantasy and paranormal stories for children, YA and adults and still believes in magic worlds. Check out her YA paranormal novels Forbidden Mind and Forbidden Fire and her illustrated children's fantasy chapter books Lexie World, and Bella World, all on Amazon.

She lives with her three little girls who think they're ninja princesses with super powers, her two dogs who think they're humans and her husband, also known as the sexy Russian Prince, who is the love of her life and writing partner.