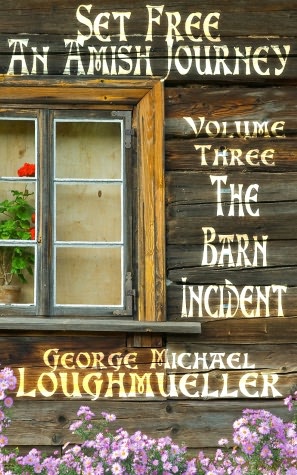 Synposis:
His last chance was their only hope.
In this new, best-selling, periodical short story series from Trestle Press, a man on the brink of self-destruction is given the opportunity to start over.
Walking into a freezing river in January may not have been Allan's best idea, but the consequences give his family time to make some choices of their own. Tina plays caregiver to her husband while their children learn about their new way of life. This proves to be challenging for Brett, a fourteen year old boy used to video games and internet. His decisions lead to The Barn Incident.
My thoughts:
This part of the story has more to do with the children and their ways of rebelling against the new rules. While their mother, Tina is caring for their father, Allan, Brett is off on his own doing something that he thought would do no harm. Little did he know... I enjoyed this part of the story and can't wait to see what happens in part 4. I recommend this short story to anyone who enjoys reading about the Amish :)
You can purchase this story here:
http://www.barnesandnoble.com/c/george-michael-loughmueller
http://www.amazon.com/George-Michael-Loughmueller/e/B006KCE52G/ref=ntt_athr_dp_pel_1
You can find out more about the author here:
http://www.goodreads.com/author/show/5375040.George_Michael_Loughmueller
http://www.facebook.com/LaughingGeorge?sk=wall