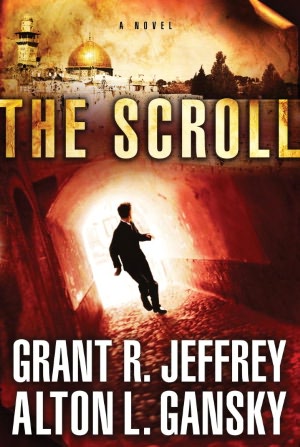 Synopsis:
One last dig. One final descent into the twisted tunnels of ancient Jerusalem. Will the truth be fund among the treasures that lie beneath the holy city?
Dr. David Chambers, leading archaeologist, has spent his professional career uncovering the facts in the artifacts. His work sets the standard for biblical research in the Holy Land. But surrounded by the evidence, David has sunk into an abyss of doubt. A painful experience with a seemingly unresponsive God has left him without hope. The Old Testament scriptures that used to fi ll his mind with wonder now drive him to frustration. His unanswered questions have ripped him from both his academic pursuits and the love of his life, his fi ancée, Amber.
An old friend and mentor reaches out to David, enticing him with the riches described in the enigmatic Copper Scroll. Losing ground with his peers, his love, and his faith, David Chambers has a choice to make. Will he undertake one final dig to unlock a secret that could alter the course of history? Do the mysteries of the Old Testament hold the key to the political turmoil of the Middle East?
In a world where faith has been eclipsed by the allure of doubt, The Scroll offers a different journey: a gripping adventure to find truth worth dying for.
My Thoughts:
I absolutely LOVED this book. It was right up my alley, Biblical History and Archaeology rock my world :) I was hooked from page one and literally spent several nights up reading far longer than anticipated! It was a hard book to put down. David's journey throughout the book was inspiring and left me wanting more from the author. I would recommend this book to anyone with interest in Egyptology, Anthropology, Biblical History, or anyone that just wants a good, gripping read :)
You can purchase this book here:
http://www.amazon.com/Scroll-Novel-Grant-R-Jeffrey/dp/0307729265
http://www.christianbook.com/the-scroll-grant-jeffrey/9780307729262/pd/729262
http://www.barnesandnoble.com/w/scroll-grant-r-jeffrey/1102249717?r=1&ean=9780307729262&cm_mmc=Google+Product+Search-_-Q000000630-_-Scroll-_-9780307729262
http://www.randomhouse.com/book/203188/the-scroll-by-grant-r-jeffrey-and-alton-l-gansky
"I received this book for free from WaterBrook Multnomah Publishing Group for this review"